Arts Award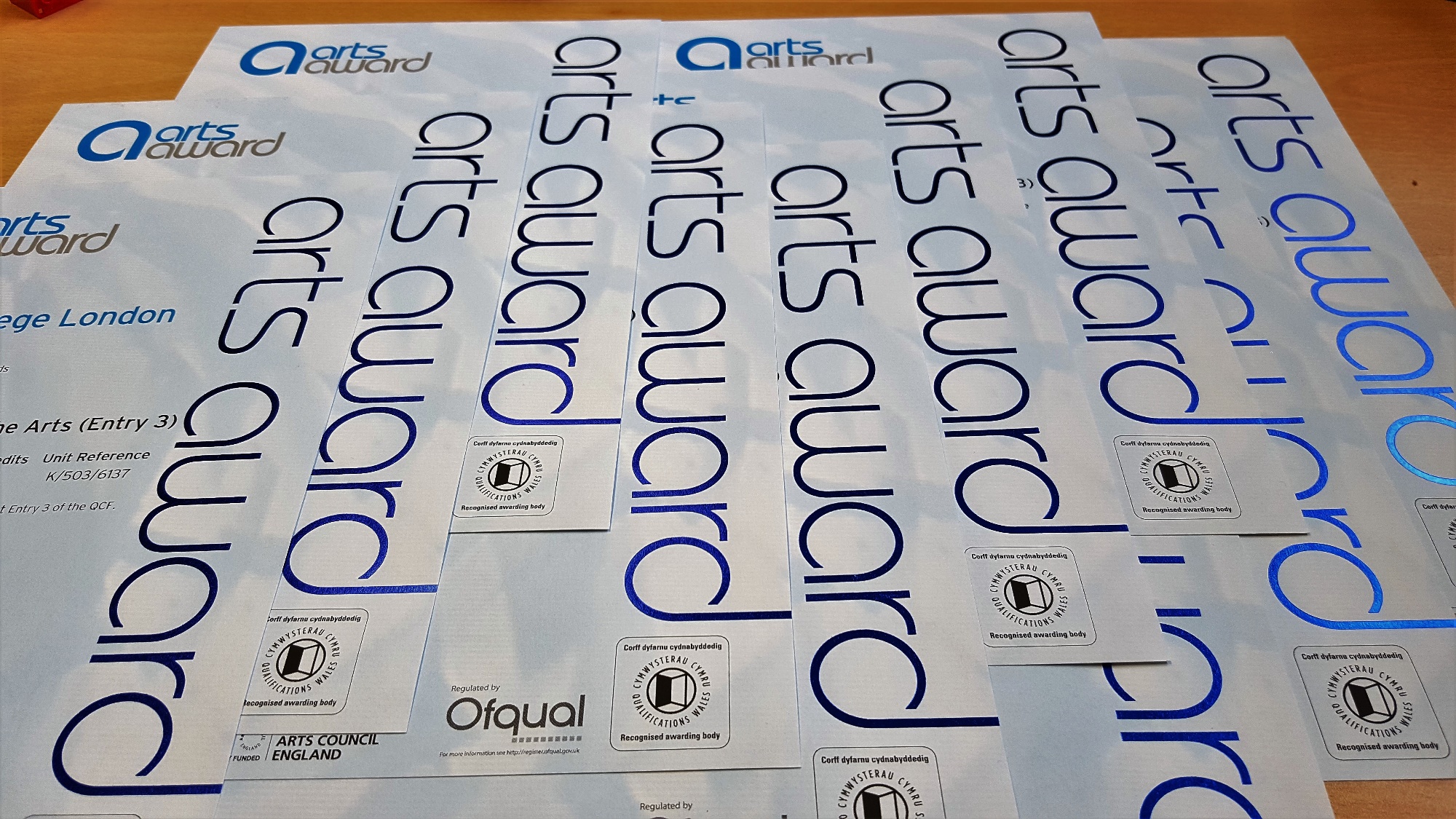 The Arts Award is a scheme run by Trinity College in London. It encourages children to take part in artistic activities such as painting, sculpting, dance, drama, poetry, singing and creative writing. It starts with the Discover and Explore award and ends with a Gold award which is worth 30 ucas points.
Last year, eleven children from years 5 and 6 participated in the Discover and Explore Arts Award, which was funded by Trinity Theatre. Alongside children from St James', Temple Grove, Broadwater Down and Tunbridge Wells Free School, they took part in an activity day where they could choose to do craft, drama or spoken word. They were given some log books to record what inspired them about these activities and information on other artists or artistic institutions that inspire them. These books contained the evidence they needed to pass the award. They were then asked to create something. Some children belonged to dance or drama club and used their performances as their finished piece of work. Others worked together to create a large 3D model. When this was completed they gavea short presentation in assembly to share what they have achieved.
The children really enjoyed themselves and it gave them the opportunity to really think about the importance of the arts.