2e. Week Thirteen Monday 6th July
Home Learning Plans
Beech Class
Week Beginning: Monday 6th July
Reading:
This Wednesday, at 9:30am, we will use Google Meet to continue our class story. We will be reading Chapters 7 and 8 of Matilda. We will send out a parent-pay message with a link, which you can use to join our meeting. (Alternatively, you can watch a recorded version of Chapters 7 and 8 on the school you tube channel.)


Complete the reading comprehension questions for Chapters 7 and 8 of Matilda.
Sign up for this year's Summer Reading Challenge. It started on Friday 5 June and runs throughout the summer holidays, finishing at the end of September. It is aimed at children aged 4 – 11 and is completely free! The challenge features games, quizzes and downloadable activities to incentivise and encourage children and their families to take part in reading related activities at home. Children can choose their own reading goals, create book reviews, play games and collect virtual rewards. Parents and guardians can register their children online at www.sillysquad.org.uk
Visit the Oxford Owl website. https://www.oxfordowl.co.uk/ Click on the My Class Login section

Use the following details to log in to the newly created beech class section.
Username: beechclass101
Password: pupil
Click on the 'My Bookshelf' section and select reading books that are right for you. Use the 'Age Groups' section to help narrow down the search.
When completing guided or supported reading of an age appropriate text, focus on factual questioning. Use the factual section of this questioning tool to generate questions that challenge your child to recall what has happened in the story.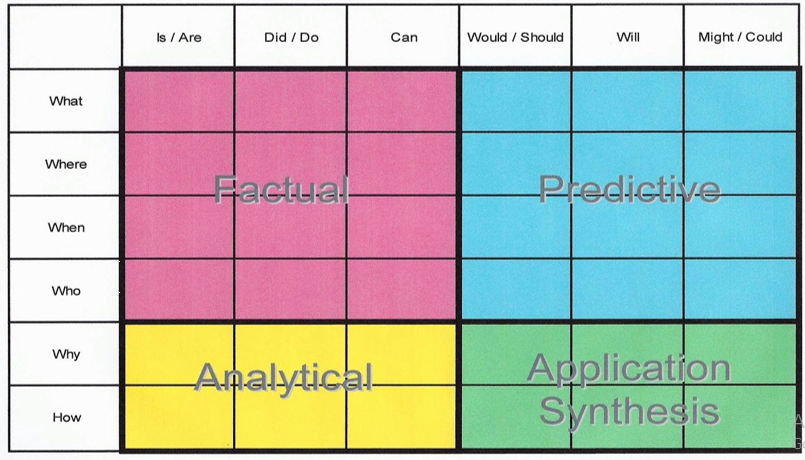 For example:
When did the character go to the shops?
-What did they do next?
-Who is in the shop?
-Where are the characters going?
Spelling:
Log on to Purple Mash and complete the spelling '2Dos' which have been selected for you.
Writing:
For the last few weeks of the term, we are going to focus on our new class book, Matilda.
Reread or listen to Chapter 6 of Matilda: The Platinum Blonde Man
In this chapter, Matilda plays a trick on Mr Wormwood which results in him walking into the kitchen with Platinum Blonde hair. This is the moment that we would like you to take up the story.
Watch the 'Interrupted Action Sentence' learning video.

Play the 'Interrupted Action Activity' as modelled in the learning video.
Pick a character who is sitting in the dining room when Mr Wormwood enters and create an interrupted action sentence for the moment Mr Wormwood walks into the room. e.g.
Matilda was sitting at the dining table eating her cornflakes when Mr Wormwood strutted into the room.
Watch the 'Show Not Tell' learning video.

Create a 'Show Not Tell' sentence to show the audience how each of the characters felt at this moment in the story. e.g.
A sparkle appeared in Matilda's eyes.
Watch the 'Dialogue' learning video.

Use the 'Matilda Dialogue Planner' to plan a conversation between Mr Wormwood and Mrs Wormwood which happens when he walks into the dining room. Use the 'Said Synonyms' help sheet to think of interesting words to use instead of said.
Use your knowledge of speech punctuation, the modelled writing and the 'Said Synonyms' help sheet to turn your interrupted action sentence, show not tell sentences and dialogue planner into section of narrative which retells the moments following when Mr Wormwood walks into the kitchen with Platinum Blonde hair.
Remember to send in your finished work to the class email address so we can read it, give you feedback and maybe even post it on the blog.
EXTENSION: If you would like to, you could continue to the chapter.
Maths:
This week we are going to continue to work on addition and subtraction. We are going to play particular attention to the use of vertical methods of addition and subtraction.
Watch the 'Column Addition and Subtraction' learning video.

Complete the 'Column Addition and Subtraction Arithmetic' activities
Watch the 'Column Subtraction with Regrouping' learning video.

Complete the 'Subtraction with Regrouping' activity.
Complete the 'Addition and Subtraction Problem Solving' activity.
Number Fluency:
This week we are going to continue to focus on near doubles. I have left the activities exactly the same as last week. If you would like an additional fluency challenge, please contact us via the class email address.
IMPORTANT: This technique will only be useful if you are already fluent at doubling and halving the numbers up to 20. If you are not fluent at this skill yet, go and complete the Number Fluency activities detailed in the Week 11 plans.
Watch the 'Near Doubles' learning video. ( see previous week)
Use the 'Near Doubles' cards to practise using this skill to calculate with efficiency.
Use the 'Near Double Cards' to efficiently solve each near double arithmetic problem.
Create your own near double arithmetic problems by following these instructions:
-Pick a number between 1 and 10- this is your first addend e.g. 7
-Pick another number which is 1 greater or 1 less than you first addend. This is your second addend. e.g. 6
-Use your near doubling skills to add these addends together efficiently.
e.g. 6 + 7 =
Wider Curriculum
Pick activities of your choice from the wider curriculum matrix.