1d. Week Five Monday 4th May
Home Learning Plans
Maple Class
Week Beginning: Monday 4th May
Maple Class' topic is 'Cool Britannia', an exploration of the country we live in. A lot of our learning will be based around exploring Great Britain.As you may have seen, the school is celebrating. You can give your child a quick introduction to VE Day by reading and discussing the following Newsround article with them:
https://www.bbc.co.uk/newsround/48201749
On Friday 8th May, we are inviting all members of the St Barnabas community to join the VE Day 75th Anniversary Celebrations by joining in with the 'Stay at Home Street Party'.
We can all take part by decorating our houses in red, white and blue and sharing a celebratory picnic lunch with the members of our household.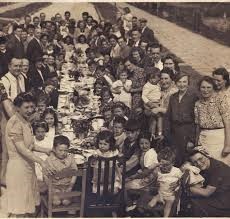 If you would like to share pictures of you and your family celebrating, please send them via email to headteacher@st-barnabas.kent.sch.uk. If you use instagram, and feel comfortable sharing your images via this medium, you can do so using #dineforvictory
Reading:
Carrying on with whole class reading, please go to the Oxford Owls webpage https://www.oxfordowl.co.uk/ login through the 'My Class Login' button.
Username: st barnabas maple (make sure you leave spaces)
Password: Books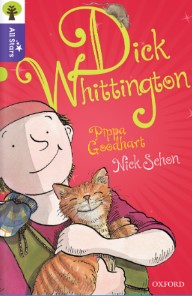 Find the book, 'Dick Whittington'
If you have problems logging in, there is a copy of chapters four and five in the week five folder.
On Monday, either listen to chapter four by pressing the play button, or read the story to your child. Pause and help if there are any words or ideas your child does not understand. There is a chapter 4&5 glossary in the week three folder.
On Tuesday, ask your child to read chapter four to you. Help them if they get stuck.
On Wednesday, either read chapter five to your child or let them listen to the story. On Thursday, ask your child to read chapter five to you. Help them if they get stuck.
On Friday, complete the comprehension, 'Quite grand and A Venture'
Spelling
First, use the, Look Say Cover Write Check, resource. Many of these words have suffixes (word endings) –ly again this week.
Get a grown up to read the dictation answer sheet while you try and fill in the blank words on the dictation sheet. Don't worry if you get any wrong, instead look at the answers and then have another go.
When you are feeling confident, logon to Purple Mash, there is a to do: Y3 SUM1 WK3-quiz.
Writing
Last week, you thought about an attraction in the UK. At the moment, we can't visit them except on the internet but they are all places people will be excited to see when we can.
I would like you to make a poster encouraging people to visit the attraction you chose (you can choose a different one if you want, or think of your own).
Before you make your poster, make a rough version. That way if you make any mistakes, you can improve them. Remember to give yourself space to write.
Try to use a large piece of paper if you have one. A large piece of card can work, or you might stick two or four pieces of paper together.
Try to include these things in your poster. The attraction's name in bold, a picture (drawn or printed). A list of things people might see when they are there. If your attraction has a fee to visit, tell us how much it is. Does your attraction have a website? Does it have a visitors' centre? What are the best ways to get there – car, bus, train or something else? Can you visit your attraction every day at any time or is it sometimes shut? What makes your attraction special?
Maths:
Look at the Calendar. Some calendars have Monday as the first day of the week but this one has Sunday. Can you find today? Can you find your birthday? Now try to find these things: Christmas Day, the birthdays of everyone else you live with. For a challenge, try to find the saint's days for the patron saints of the countries of the United Kingdom, St George's day, St Andrew's day, St Patrick's day and St David's day. (You will have to look these up)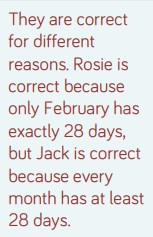 Look at the last day of February. It was a Saturday, but what day of the month was it? Ask a grown up or find out what is special about that number for February.
Do the Months and Years worksheet
Try the Months and years Challenge (answers at the bottom of this page)Remembering there are 24 hours a day and 7 days a week, choose a challenge from the hours in a day worksheets. Mild challenge (D) Medium challenge (E) or Hot challenge (GD)
If you want a challenge, have a go at these puzzles https://nrich.maths.org/981/note https://nrich.maths.org/1812/note https://nrich.maths.org/7384/note
Wider Curriculum
Pick activities of your choice from the Wider Curriculum Learning Matrix