St Barnabas achieved Gold!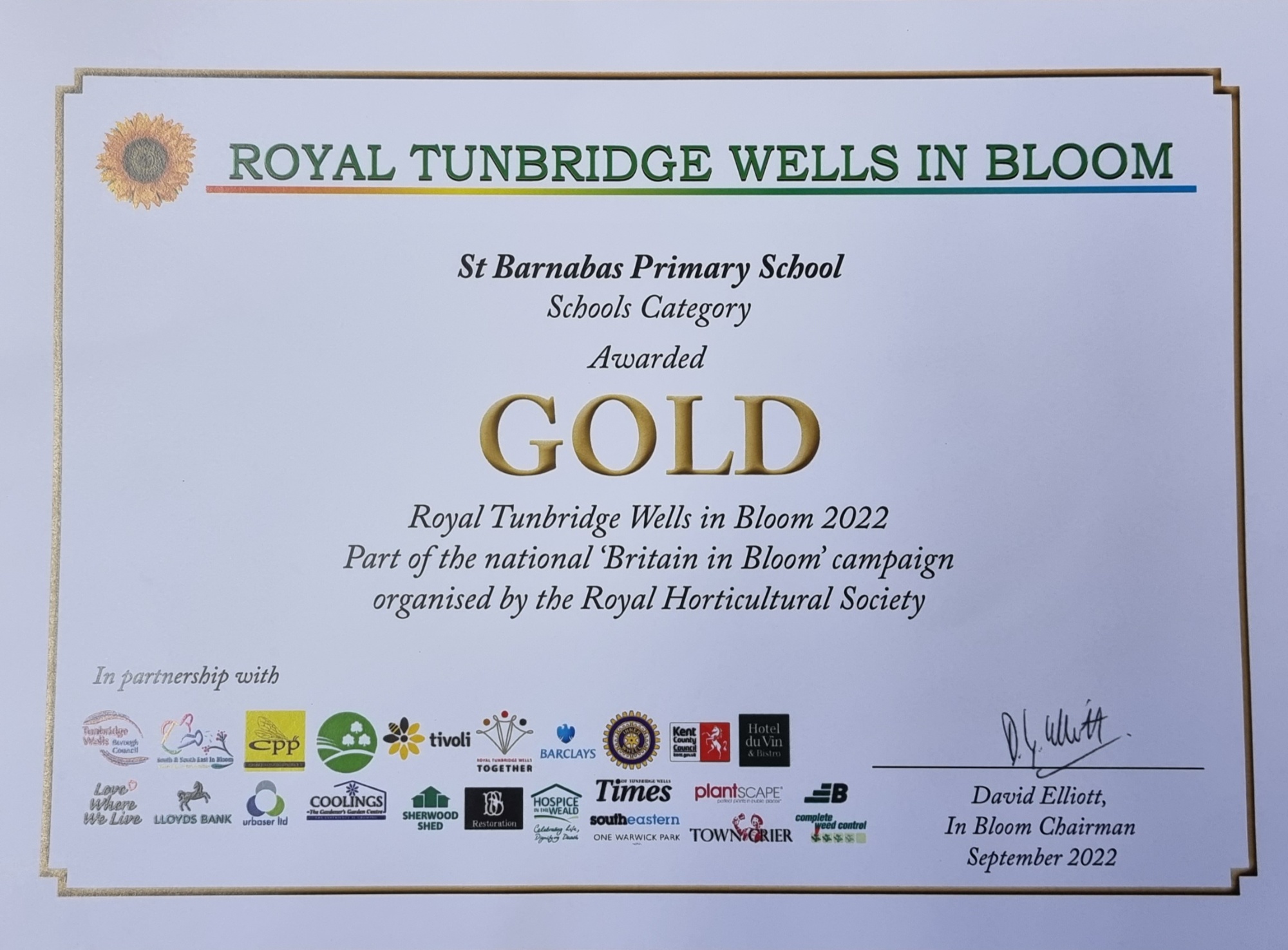 We have achieved a Gold award in the Schools category this year! We are very pleased, and thank Mrs Watkins for her help in making our Garden area look so fabulous!
Our Garden area continues to develop with our Gardening club run y Mrs Banner. We are looking forward to developing our School Pond.