Albie's Fantastic Diary Entry
Well done Albie, this is a really fantastic diary entry. It sounds like you have been keeping yourself extremely busy over the lock-down period.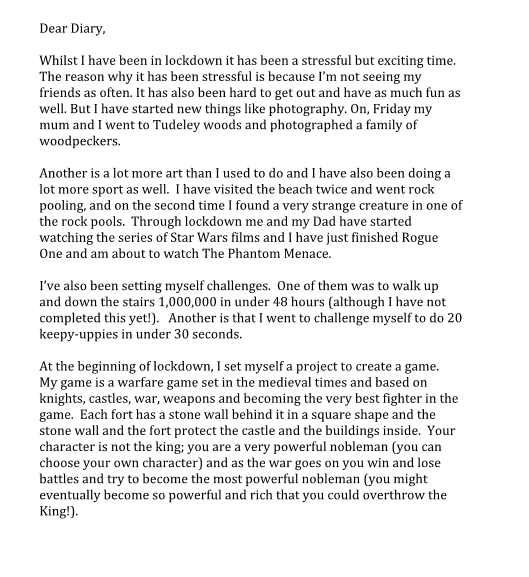 If Albie's work has inspired you to create a lock-down diary, please send it in to us. We would love to read it and perhaps even put in on the blog!