Wednesday Challenge: 10th June
Today I am challenging you to create natural equations.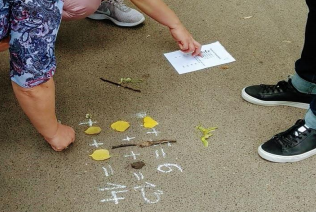 A leaf = 1
A stick = 5
A stone = 7
A seed = 10
A nut = 12
Your challenge is to make up a calculation where the sum/product/dividend is:
6 82
13 25
14 120

What other natural equations can you create?
Can you use addition, subtraction, multiplication and division?
Please send in pictures of your natural equations to dailychallenge@st-barnabas.kent.sch.uk so we can share them with the rest of the class!