Reading Home Learning
Term 1 Week 6
Here is a picture of a mood graph that we created for Journey by Aaron Becker. It shows how the girl felt as the story progressed. It also identifies some of the main themes of the story.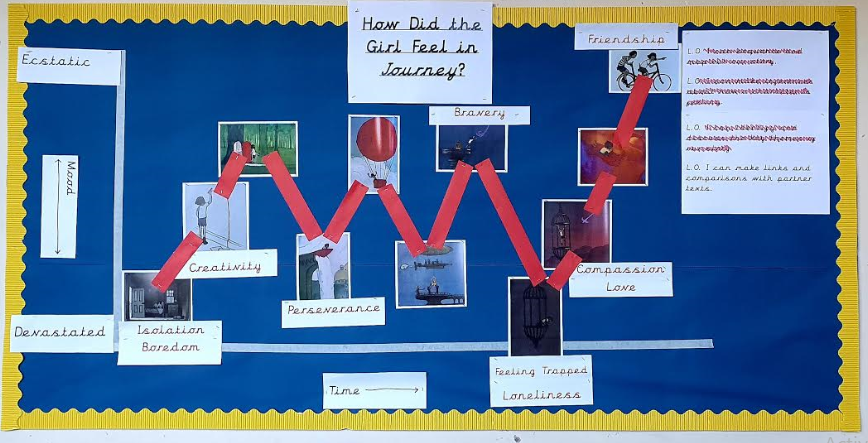 For your Reading home learning this week, we want you to create a mood graph for a story that you know well. Use it to show me how the main character felt at key moments in the story and don't forget to add what you feel might be the key themes of the story.
If you need help with this assignment, please do not hesitate to contact us on the class email address or talk to Mr M directly in the classroom.
When you have completed it, either stick it into your home learning book and hand it in or take a picture of it and email it in to us using the class email address.