Wednesday Challenge: 17th June
Make a Ball Run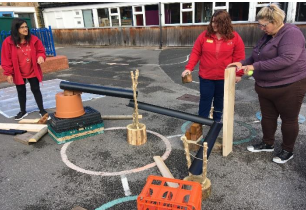 Here are our specifications but you can choose your own:
• The ball run must be on at least two levels and at different heights.
• It must change direction and involve at least one right angle.
• It must have a start and finish point.
• The ball must be able to travel from beginning to end on its own.
The scale of your ball run is up to you!
Please send us a picture of your tennis ball run: dailychallenge@st-barnabas.kent.sch.uk
We would love to see it!