English Home Learning
Term 6 Week 3
This week, we would like you to try out the new Sir Linkalot App. Start by following this link:
Now log on using the following information:
Our Login is: St Barnabas Kent
Code: 7DHTARK6MS2
Now find this homophone bundle: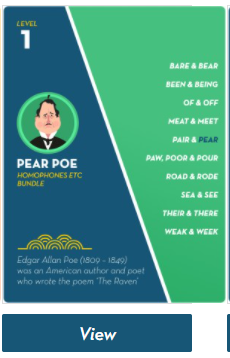 View the animations and use this information to learn the spellings. When you are feeling confident, take the test and let us know how you got on.
If you have any issues with this resource, please contact us via the class email address.