Friday Challenge!
Build a Flying Machine For Space Tortoise!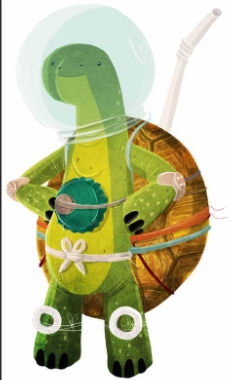 Each week Mr Mackinnon is going to set you a challenge on a Friday afternoon that you can complete over the weekend. This challenge is completely optional.
This week's Friday Challenge is based all around 'Space Tortoise' by Ross Montgomery. First, watch this Video of Mr M reading Space Tortoise:
When Space Tortoise wants to get to the top of the rocket he decides to build a flying machine that can get him there using only recycled materials that he can find in the bin.
Your Friday Challenge is to design and build a flying machine for Space Tortoise. to travel in. First of all, think about the type of flying machines that you already know:
-plane
-helicopter
-hot air balloon
-jet pack
-rocket
Now think about how you can use recycled materials from around the house to construct a flying machine for Space Tortoise.
When your machine is finished, send a picture into class email address and we will announce the winner of the challenge in next Friday's celebration assembly!
Good luck!