Look at what we have been doing at home!
Thank you to all the parents and children who have been sharing their home learning work with us.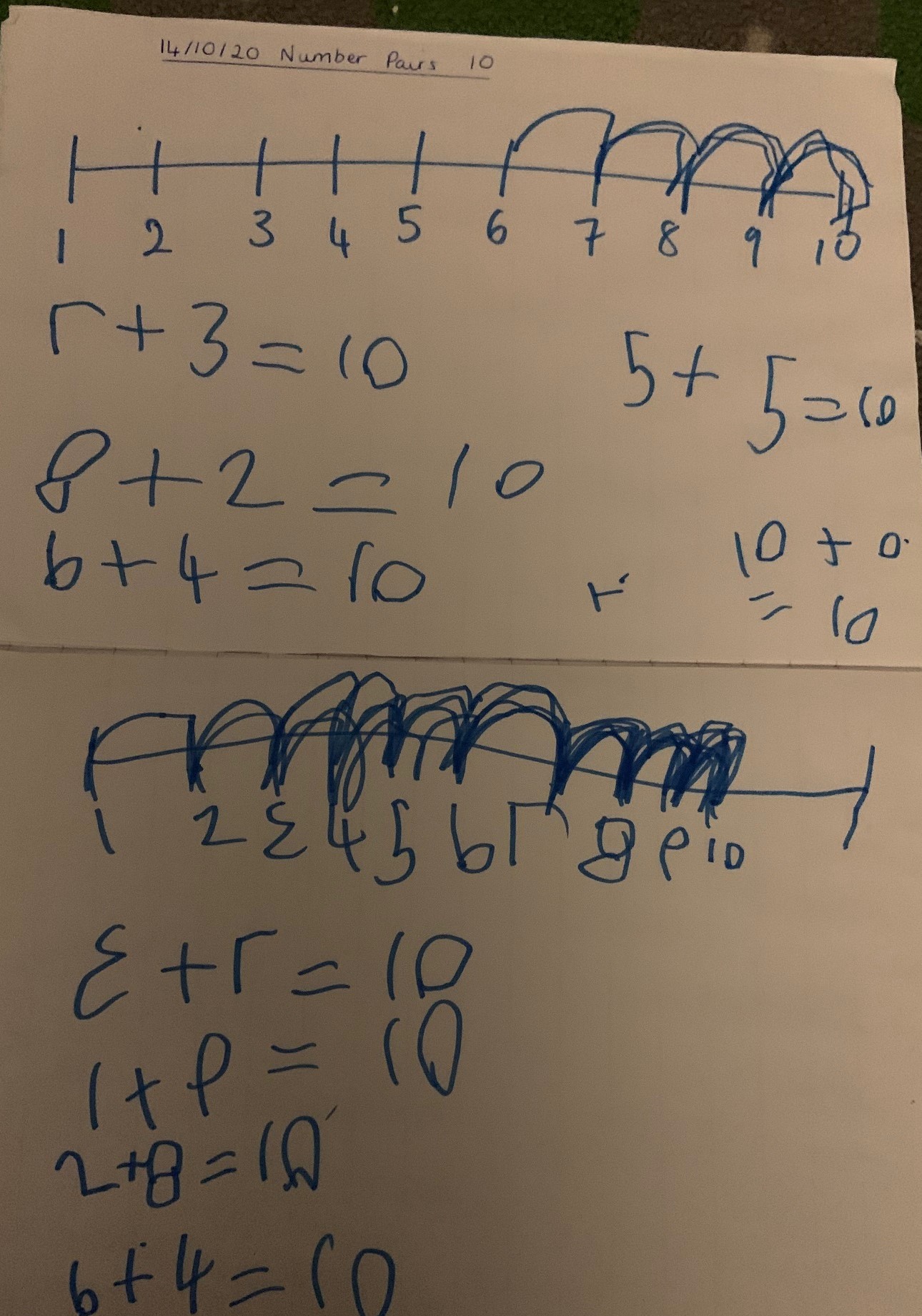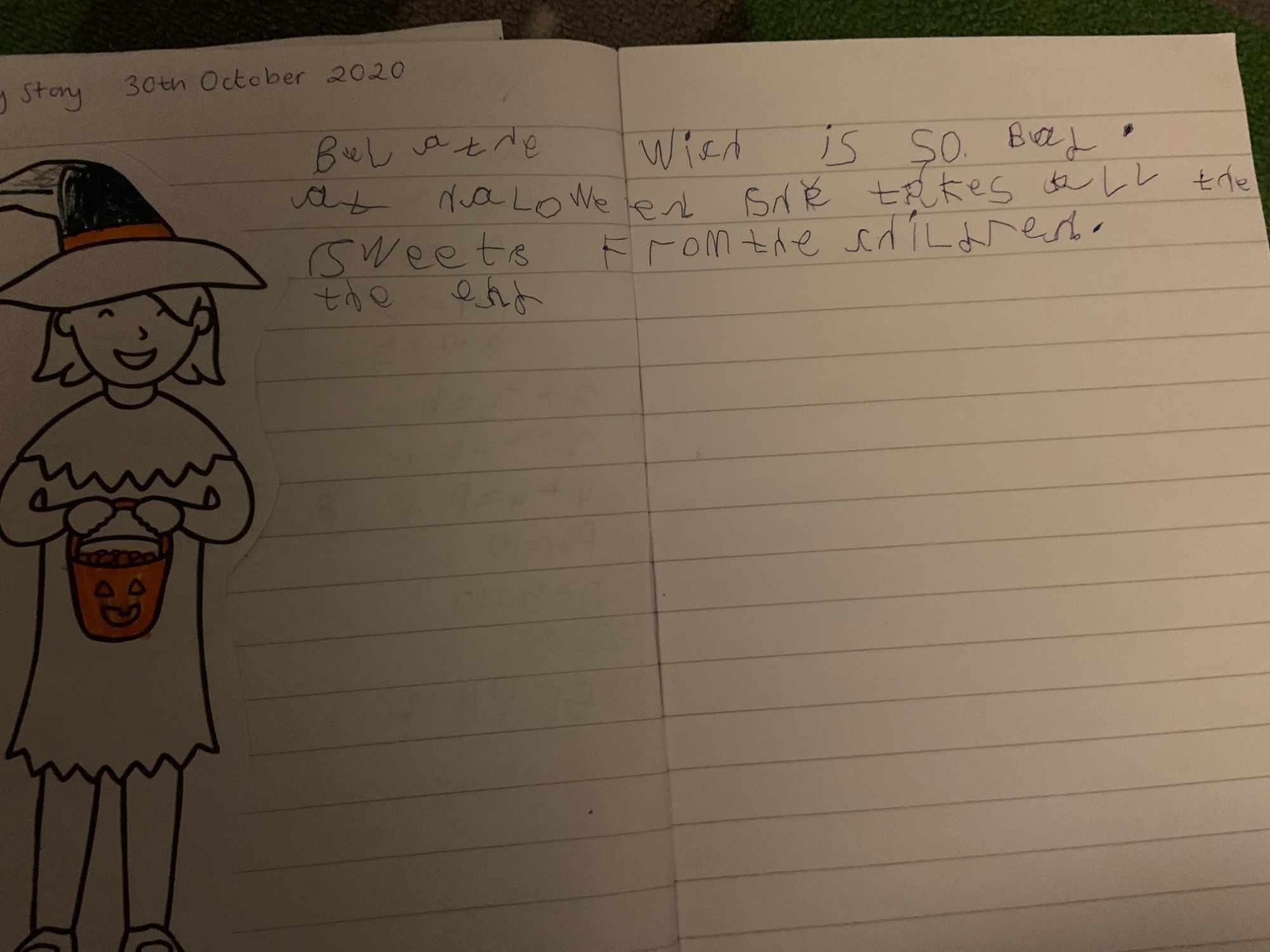 Henry has been practising using a number line and wrote a Halloween story.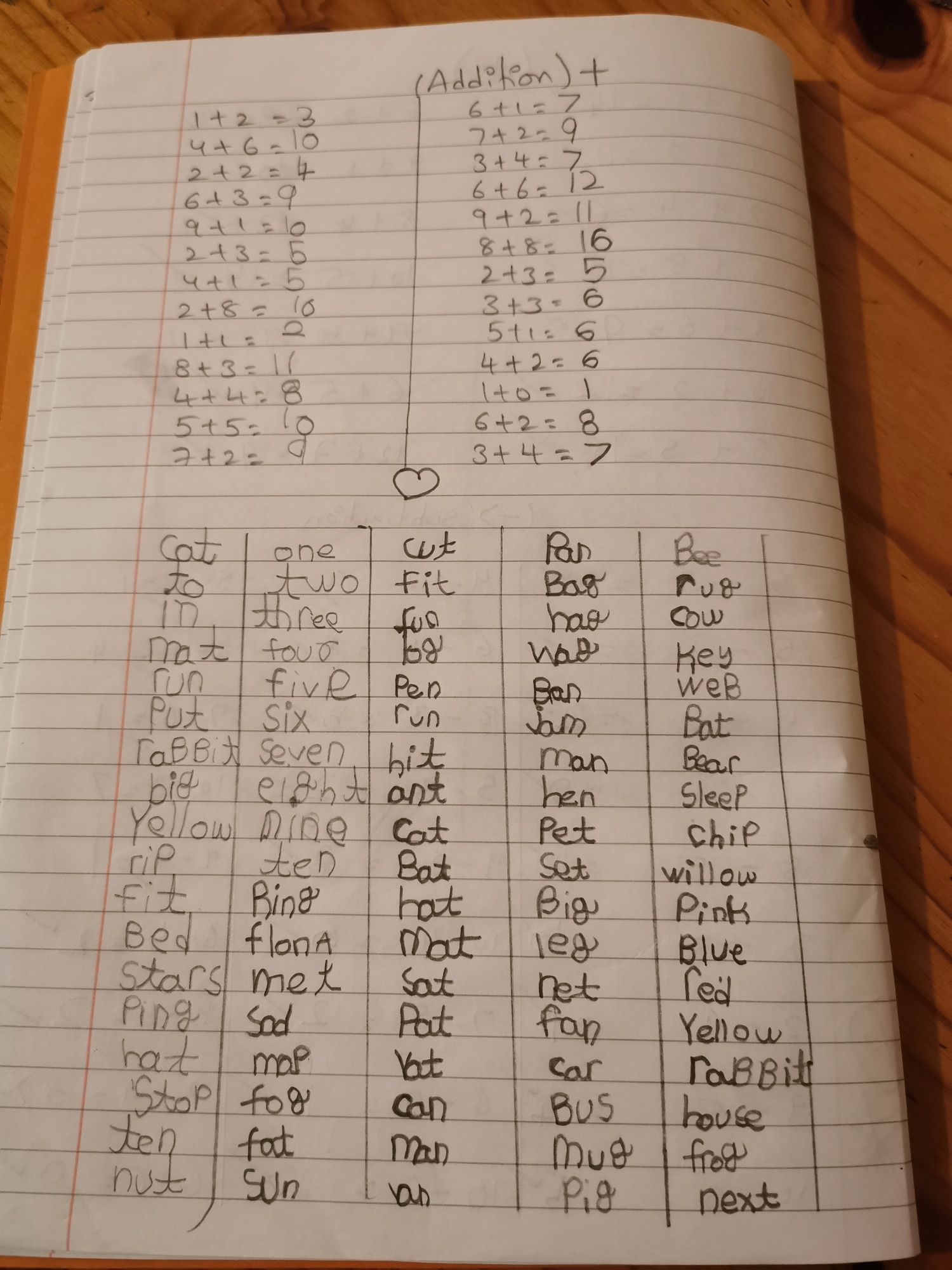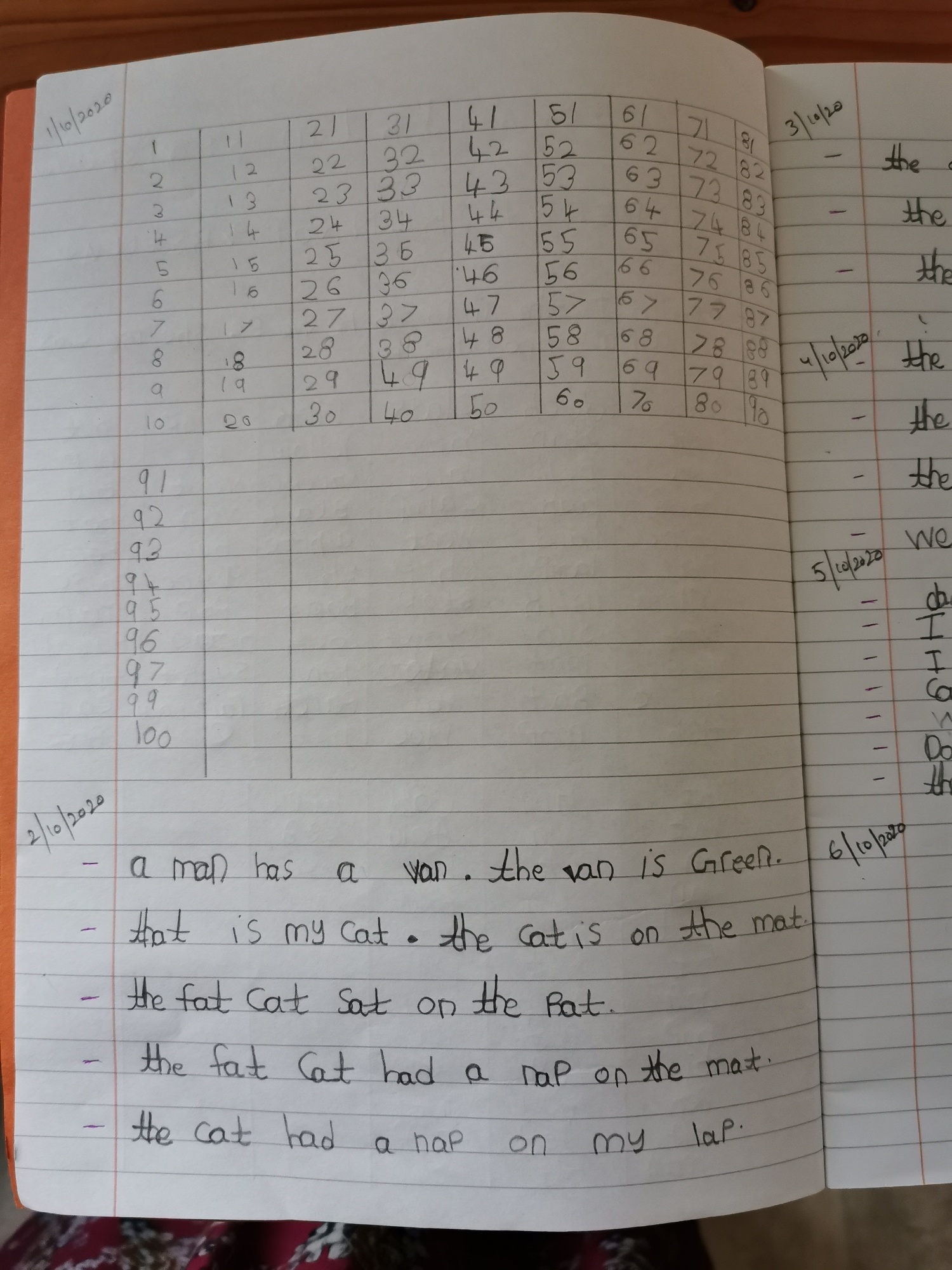 Saanvi has been practising addition and writing numbers and sentences.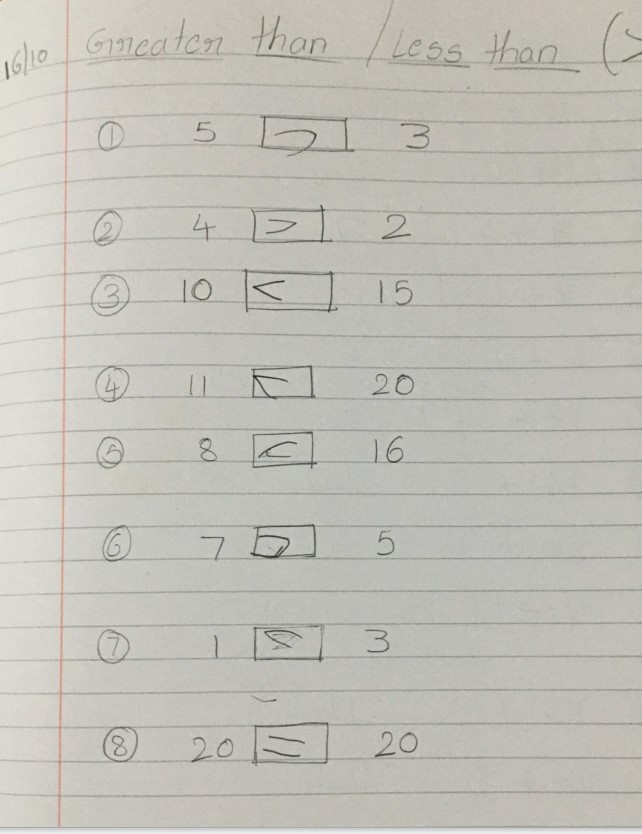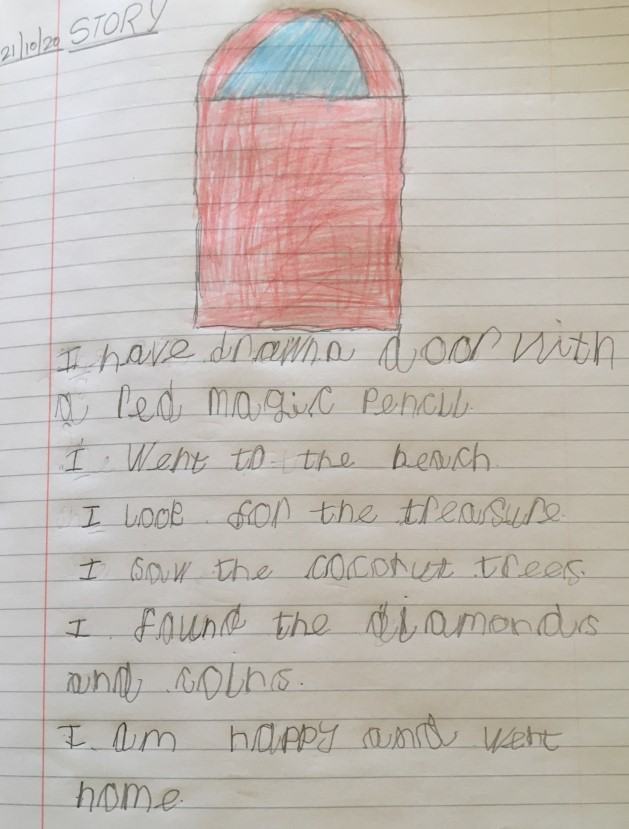 Jathin wrote a story about a magic door and has practising using the greater than and less than signs.
Well done everyone!!