Term 1 Week 3
Here is an overview of our learning activities for week commencing 19 th September
2022.

This week the children will be doing some assessments in reading, writing and maths to help us identify any gaps in their knowledge and to plan for their next steps.

In English we are continuing to focus on the book 'The Secret Sky Garden' by Linda Sarah and Fiona Lumbers. This week we will be thinking about the theme of friendship and what makes a good friend. We will also be writing a description of one of the scenes in the book.
This week in Phonics we will be revisiting the phonemes th, ng, ai. and ee.

In Maths we will be continuing to focus on the numbers 0 to 10. This week we will be putting numbers in order and finding one more than numbers to 10.

In RE we will be discussing what the story of the Lost Son means to Christians and how they put their belief of God as a forgiving and loving Father into practise in their worship.
In PE the children will be continuing to develop their ball control skills ready to play team games later in the term.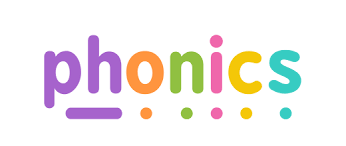 We are also hosting a parents' talk on Tuesday 4 th October at 2.30pm where Mrs Pring will talk about how we teach reading and phonics in Year 1. If you are unable to join us on Thursday, please let Mrs Pring know so that we can plan how to cascade the information to you in another way.

You are also invited to our class assembly on Thursday 29 th September at 9:05am in the school hall. You are welcome to stay for tea and coffee in the hall after dropping your child off.

If you have any questions or need help with anything please contact us using the class email address (willow@st-barnabas.kent.sch.uk).