Term 1 Week 2
Here is an overview of our learning activities for week commencing 13th September 2021.
This week we are going to focus on the book 'Quest' by Aaron Becker in our English and Art and Design work. We have already started to make a castle scene and this week we will be thinking of adjectives to describe the scene where the children are watching the king being taken away.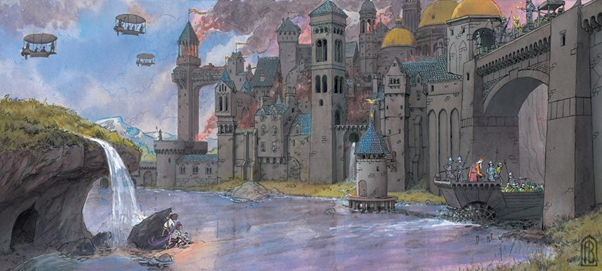 We will also be retelling the story verbally in our own words and exploring how the characters might be feeling. We will also focus on the map in the story and think about how we would describe each location shown on it.
This week in Phonics we will be revisiting the phonemes y, z, zz and qu and learning to write the tricky words: he, she, me, be and we. In Maths, we will be continuing to focus on the numbers zero to ten. This week we will be counting forwards, counting backwards, finding one more, finding one less and learning to read number words. We will be using counters and Numicon to support our maths investigations.
In RE, we will be listening to the story of the Lost Son and discussing why Christians believe God is like the forgiving father in the story. In PE, we will be learning about different ways to move and balance. The children will be creating their own sequence of movements and balances to show the rest of the class. In our Computing lesson, we will be practising logging on to Purple Mash and will be learning to create a picture and save it.
If you have any questions or need help with anything please contact us using the class email address (willow@st-barnabas.kent.sch.uk).