Wednesday 10th February
Here are your home learning tasks for today.
Reading
Remember to read for at least 20 minutes at home today. This can be any type of text – fiction book, non-fiction, comic, newspaper, etc. A reading comprehension with 'ea' sound words has been included with this blog for you to complete if you wish.
You can also visit the Oxford Owl website and access books online
https://www.oxfordowl.co.uk/ . The login details are:
Username: willow101
Password: pupil
Phonics
Today we are learning about the digraph 'ea' making the 'ee' sound in words like stream, cheat and repeat. We are also revisiting the split 'e-e' digraph. Watch the learning video below where Mrs Pring talks about some words with these sounds in.
Look at the activity sheet attached to this blog and read the words on the sheet. Can you write some sentences including 'ea' and 'e-e' words?
English
There is a LIVE English Lesson at 9:00am which we would love you to join us for. Please have paper and a pencil available for writing. Today we will be looking at and writing some 'What Am I?' riddles. Once you have listened to what you need to do, try writing your own 'What Am I?' riddle for an animal. Don't forget to send in your completed riddle for us to look at.
The video link below is for those unable to attend the Live Lesson:
Maths
Today, we are learning to compare groups of objects. Watch the video below and complete the learning task which is attached to this blog.
Spr1.6.3 - Compare objects to 50 on Vimeo
Once you have completed the worksheet use the symbol cards attached to this blog to make your own comparisons of objects from your home. For example, 4 pencils is less than 6 buttons (4<6).
Maths Fluency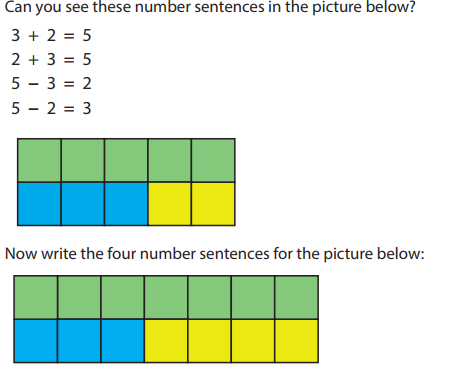 Topic: Florence Nightingale
Today we are going to be learning about Florence Nightingale and why she is famous. Start by watching the video of Mrs Pring talking through some information about Florence Nightingale.
Now follow the link below and watch the video of someone acting out Florence Nightingale's story
History KS1 / KS2: Florence Nightingale - BBC Teach
An activity sheet has been attached to this blog. Sort the pictures to show whether each thing happened before or after Florence Nightingale arrived at Scutari Hospital.
As always, if you need help with any of these activities, please do not hesitate to contact us via the class email address.