Maths Challenges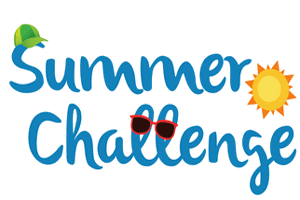 Year 1 Maths
Over the summer holidays, we have collected together some resources and challenges to help keep you busy and get you ready for Year 2.
Place Value
Work Book 1
Work Book 4
Work Book 6
Addition and Subtraction
Multiplication and Division
The NCETM has produced a range of learning videos for developing multiplication skills.
https://www.ncetm.org.uk/resources/54454#KS1Multiplication
Shape
Length and Height
Mass and Capacity
Problem Solving Challenges!
We have also selected 10 problem solving challenges from the NRICH website.
Challenge 1: Three Buckets
Challenge 2: Wildflower Hunting
Challenge 3: Target Practise
Challenge 4: Longer and Shorter Rods
Challenge 5: Tug of War
Challenge 6: Making Sticks
Challenge 7: What could it Be
Challenge 8: Half Time Scores
Challenge 9: Lots of Lollies
Challenge 10: Fill the Box
If you manage to complete any of these challenges and would like to share them with us, send your pictures or work in to the Summer Challenge email address:
summerchallenge@st-barnabas.kent.sch.uk