Maple Class
Teaching Team: Mr Macrae, Mrs Delaney and Mrs Chavush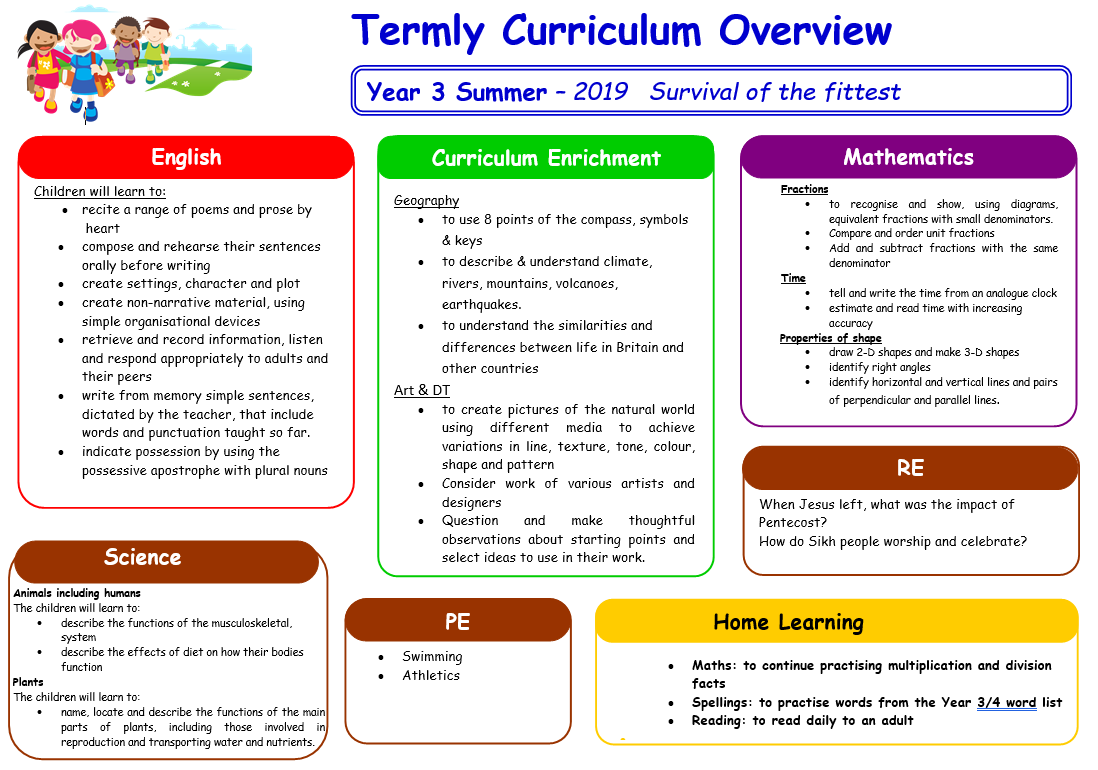 Please support your child's learning with:
Reading – please read with and to your child every day. It would also be appreciated if you could write in your child's homework diary when they have read at home. Please ensure that books borrowed from school are returned.
Spellings – please help your child to practice spellings – spellings will usually be set as part of the home learning. Knowledge of these will be assessed in context within pupils' daily writing and sometimes with a spelling test.
Home Learning – this will usually be set on a Friday, to be handed in the following Tuesday.
Number work – please encourage your child to practice their number skills at least weekly, particularly times tables. MyMaths activities will also be set most weeks. If you have any problems accessing MyMaths at home, please let one of the Year 3 team know.
Just a few reminders:
P.E Kit – It is essential that your child has a T-shirt, shorts and plimsolls or trainers in school every day so that they can participate in PE activities.
Water Bottles – We encourage children to drink water during the day. Research has shown that this benefits children's learning. Please ensure that your child's bottle is named and refilled with water daily at home.
Put your child's name in their clothes – It is very difficult to return lost clothes, particularly jumpers, when there is no name in them. Please ensure your child has their name written or sewn into their clothes.
Please do not hesitate to contact any of the Year 3 team if you would like further information on how you can support your child's learning at home. Thank you in advance for helping to support your child's learning – it will benefit them greatly.
Many thanks,