Lilac Class
Unfortunately, school is temporarily closed for the majority of Chestnut children at the moment. Please visit the Year 5 Blog to access your child's daily home learning activities.
St. Barnabas' CE (VA) Primary School - Class Blog for Lilac (st-barnabas.kent.sch.uk)
If you need any help or support, please do not hesitate to contact Dr Charles directly using the class email address.
Teaching Team: Dr. Charles and Ms Swannell
lilac@st-barnabas.kent.sch.uk
Autumn Term in Lilac Class 2020
Dear Parents/Carers,
Welcome to Year 5! I have been so impressed with the way the children have started the Autumn Term and their enthusiasm for learning.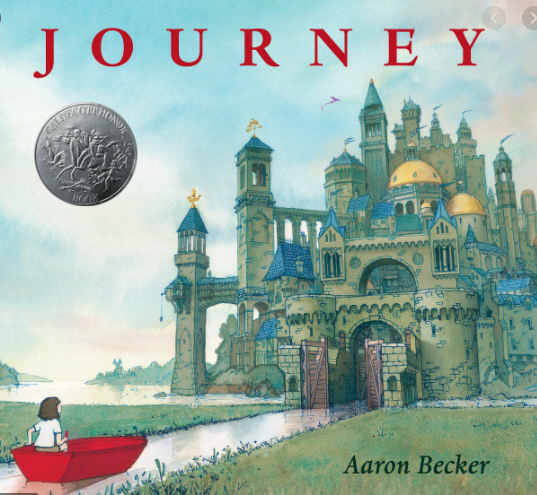 Our English this term will centre around a book entitled 'Journey' by Aaron Becker. The story is about a girl who has a magic red pen that enables her to travel to a magical world. This will be a 'collaborative text' that all year groups throughout the school will be reading, accessing it at their appropriate level. The rationale behind this is that it will create familiarity and security for the children and will therefore bring the school together, after our period of lockdown. As a supplementary text for whole class guided reading, we will be reading 'The Lion, The Witch and The Wardrobe' by C.S. Lewis. Our Topic and Science work also has themes of journeys and discoveries. This term our Topic will be the Ancient Mayan Civilisation. Lilac Class will be finding out about the Spanish Conquistadors and their discovery of the Ancient Mayan ruins whilst exploring the tropical rainforests in Central America, at the beginning of the 16th century. We will be learning about how the Mayan people lived their lives and their religious beliefs. We will also be creating Mayan art and finding out lots of information about Belize and why it is such a fantastic country to visit.
In Science, our area of learning is 'Earth and Space'. We will be researching and finding out facts about the different planets in our Solar System, the Sun and the phases of the Moon. Lilac Class will then be looking at mass, weight and gravity and the work of Sir Isaac Newton. In Music, we will be listening to 'The Planets Suite' by Gustav Holst. We will then create our own 'Space Compositions' and 'Moonscapes' as well as singing space songs.
Our SPAG work (Spelling, Punctuation and Grammar) this term will cover the revision of the plural and possessive apostrophe 's', recognising and writing expanded noun phrases, learning about subordinate clauses and the use of conjunctions and relative pronouns. We will also be learning about parenthesis, modal verbs and fronted adverbials. Each week we will be either focusing on a particular spelling rule or a selection of words from the Year 5 and 6 Spelling List.
In Mathematics during the Autumn Term, we will be focusing on 'Number'. In our first unit of work will cover place value, negative numbers and Roman Numerals and in our second unit of work, addition and subtraction. In our third unit we will be covering multiplication and division learning about multiples, factors, prime numbers, square and cube numbers as well as multiplying and dividing numbers by 10, 100 and 1,000.
In RE, our learning units are 'God' and 'Incarnation'. When studying 'God' our key question is 'What does it mean if God is loving and holy?' We will be analysing key words that Christians use to describe God and thinking about what the Bible actually says about God. We will also be learning about the Sacrament of Confession or Penance. When studying 'Incarnation' our key question is 'Was Jesus the Messiah?' We will be examining evidence in the Bible that led Christians to believe that Jesus was the Messiah. In addition, we will be thinking about what the Messiah will be like when he returns and where in the world he will be born.
PE will be on Thursdays and Fridays and this term Lilac Class will be playing invasion games such as football and basketball. The children will be developing their large ball and team work skills. They will also be cross country running.
Homework will be set on a Friday and needs to be completed in your child's Homework Book by the following Friday. It will consist of the following:
A 'MyMaths' activity that will be set each week for your child to do that relates to the work we are doing in class.
To complete a piece of research each week that will support the work that we are covering in our Topic and Science lessons.
To learn spellings that are also covered in class lessons and to write sentences containing these words.
Your child will be given a new Home School Record Book. Please can your child read to an adult at least three times a week and can you ensure that the record book is dated and signed. Reading Records will be checked on Mondays, Wednesdays and Fridays.
If you have any concerns or questions please feel free to talk to me or email me.
Kind regards,
Dr Charles