Chestnut Class
Teaching Team: Mrs Barter, Mrs Lusted and Miss Lilliott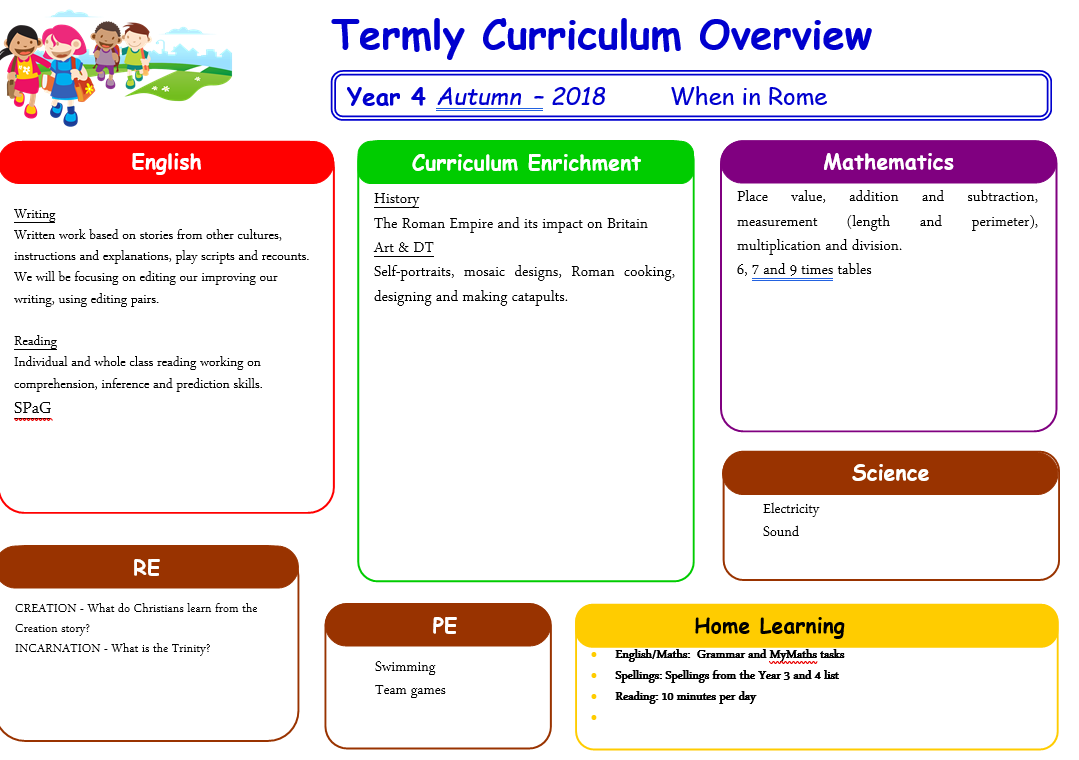 Chestnut Class – Spring 2019
Happy New Year, and welcome back to school. The children have come back refreshed from their break and have got stuck into their learning with enthusiasm!
This is just some information about what we will be covering this term. Always feel free to ask me if you have any further questions.
English
As before, we will be linking all our topic work to our topic theme 'my planet rocks'. We are going to be tackling persuasive writing, image poems, chronological reports and list poems and kennings. Spelling will focus on the statutory Year 3 and 4 list, adding suffixes, prefixes, learning homophones, using apostrophes and looking at unusual spelling patterns.
Maths
We are continuing with column addition and subtraction. We will be moving on to space and measure with calculating length and perimeter. We will also develop our understanding of multiplication and division. The times tables we are learning this year are 6, 7 and 9 and it is always beneficial to work on these at home.
RE
This term we will be focusing on 'Gospel' through 3 parables: Jesus choosing his disciples, Jesus healing the sick and the Good Samaritan. After half term, we will be learning about 'salvation' and why Christians call the day Jesus died, Good Friday.
Science
'Changes of state' is our theme for the term. We will be carrying out investigations with solids, liquids and gases. This will also include learning about the water cycle. We will then move on to 'animals including humans' to extend the learning we did last year.
Topic
Our topic is 'my plants rocks'. We will be focusing on geographical studies with work on maps, directions and a study of the physical and human geography of a contrasting location. We will be linking our Art and Design Technology by looking at art from around the world as a vehicle to learning printing techniques, papier mache and improving our drawing skills.
PE
We continue to have swimming on a Friday up until the February half term. We also have a PE session on Wednesday. After half term, we will also have an additional PE lesson instead of swimming. Please ensure that your child has a labelled PE kit in school all week.
Homework
Homework will continue to be issued on a Thursday and is due in by Tuesday in order that it can be marked before the next set is issued. It will usually consist of spellings or an English activity and a MyMaths task.
If you have any concerns relating to your child and their learning, please see me in the playground before or after school, or call the school office to make an appointment.
With best wishes,
Mrs Barter
Chestnut Class