Beech Class
Unfortunately, school is temporarily closed for the majority of Beech children at the moment. Please visit the Year 2 Blog to access your child's daily home learning activities.
St. Barnabas' CE (VA) Primary School - Beech Class Blog (st-barnabas.kent.sch.uk)
If you need any help or support, please do not hesitate to contact Mr Mackinnon directly using the class email address.
Teaching Team: Mr Mackinnon, Mrs Banner and Mrs Johnson
beech@st-barnabas.kent.sch.uk
Autumn Term:
Year 2 Curriculum Information
Working with your child this term will be Mr Mackinnon and Mrs Johnson.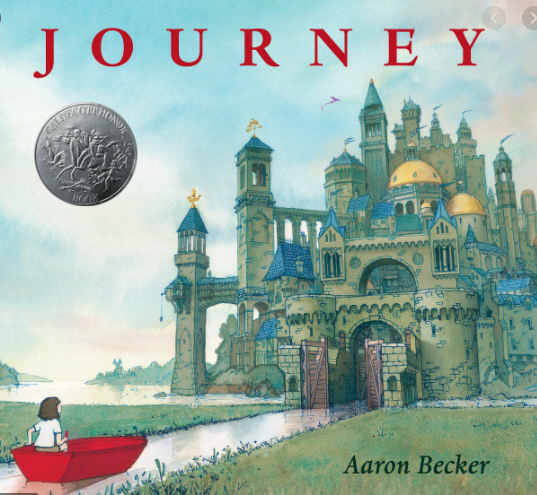 Journey
To support the transition back to school, each class will begin the year by studying Journey by Aaron Becker. We have selected this book because we feel that it will promote enjoyment of reading as well as providing pupils with the opportunity to develop the broad range of reading comprehension strategies required to be successful in Year 2. The book will also act as a stimulus for writing- encouraging pupils to write in a variety of text forms, including narrative, non-narrative and poetry. To supplement pupils learning experience, we have carefully selected a number of partner texts, including Space Tortoise by Ross Mongomery and Where The Wild Things Are by Maurice Sendak. By making links and comparisons between these texts, it is hoped that some of the key themes of Journey, such as isolation, bravery, friendship and creativity can be explored in greater detail.
In addition, your child will be learning about the following:
Maths – Understanding place value, partitioning and sequencing two-digit numbers, solving addition, subtraction, multiplication and division problems, calculations involving money, counting in 2s, 5s and 10s.
ICT – Learning about coding and how to create computer programmes
RE – Creation and Incarnation
Music – Learning and singing Christmas songs
PE- Football, gymnastics
Art/DT- Sketching, mixed media and painting
Please support your child's learning with:
Home Learning – Home Learning books will be sent home in the week beginning 28th September. We are aiming to provide an integrated programme of home learning which utilises your child's reading record, homework book, class blog and class email. Full details of exactly what your child's home learning programme will look like in Beech class will be sent home closer to the time. All relevant usernames and passwords will be stuck into your child's home learning book.
Reading – In Beech Class, we expect pupils to read at home for at least 10 minutes, 5 times per week. We ask that parents sign the reading record each time their child reads and indicate when a new reading book is required. We will change pupils reading books twice each week- on a Tuesday and a Friday. However, we ask that book bags and books are brought to school every day. Please ensure that books borrowed from school are returned so they can be placed into a 72-hour quarantine before being sent to a new household. New book bags can be purchased from the school office. If there is a problem with your child's book, reading record or reading in general, please contact us via the class email address.
Just a few reminders:
PE Kit – It is essential that your child has a house T-shirt, shorts and plimsolls or trainers in school every day so that they can participate in PE activities. In addition, long tracksuit type trousers are useful in the Winter months for outside PE. Long hair needs to be tied back for PE so please ensure your child wears a hairband to school. Also, earrings need to be removed or covered with tape during PE lessons. If your child is unable to remove their own earrings, please provide some microporous tape to cover them. This term, PE will be on a Monday and Thursday. Please ensure that your child's belongings are labelled.
Water Bottles
In order to help your child stay hydrated and be ready to learn, please make sure that they bring a labelled water bottle to school with them every day. We kindly ask that bottles are filled with water only- rather than juices or squash.
Pencil Cases
There is no need for your child to bring in any additional stationary. Currently, we have provided each child with a personal set of stationary which only they use. No additional stationary resources are required.
Toys and Games
In order to help us avoid any unnecessary distractions from our learning and stay safe, we kindly request that toys and games from home are not brought into school.
Show and Tell
In order to minimise objects brought into school from home, we kindly ask that show and tell items are not brought into the classroom until further notice. If your child would like to tell us about something they have been doing then we would love to hear about it.
If you have any concerns or queries about information included in this letter or any other matter relating to your child's education, please do not hesitate to contact us via the class email address: beech@st-barnabas.kent.sch.uk
Many thanks,

Mr Mackinnon and Mrs Johnson