2f. Week Fourteen Monday 13th July
Home Learning Plans
Willow Class
Week Beginning: Monday 13th July 2020
Dear Willow Class parents/carers and children,
The core learning for this week is set out below.
Reading
All children should read an age appropriate text for a minimum of 20 minutes per day. This can be a reading book or sharing a picture book with an adult. When completing guided or supported reading of an age appropriate text, focus on predictive questioning. Use the predictive section of this questioning tool to generate questions that challenge your child to apply their understanding of what has happened in the story so far.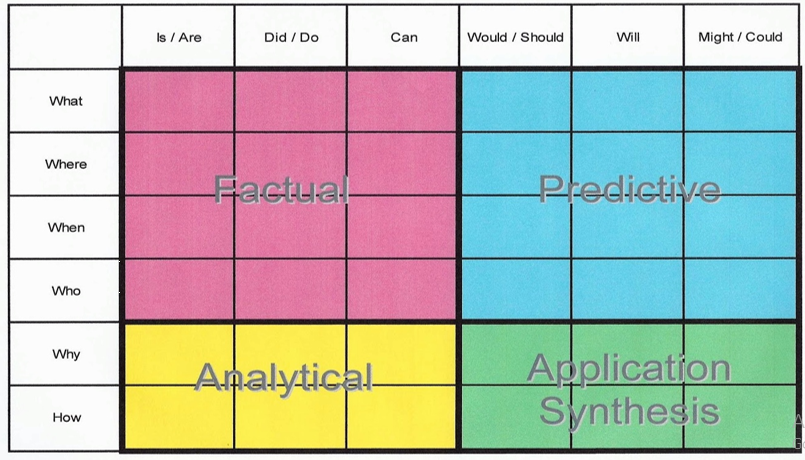 For example:
- What might happen next?
- Who will come with them?
- What could they do?
- Where should they go next?
You can also visit the Oxford Owl website. https://www.oxfordowl.co.uk/
Username: willow101
Password: pupil
Remember to sign up for the reading challenge if you have not already done so. It started on 5th June and runs throughout the summer holidays, finishing at the end of September. It is aimed at children aged 4 – 11 and is completely free! The challenge features games, quizzes and downloadable activities to incentivise and encourage children and their families to take part in reading-related activities at home. Children can choose their own reading goals, create book reviews, play games and collect virtual rewards. Parents and guardians can register their children online at www.sillysquad.org.uk .
Phonics
This week's phonics work will concentrate on alternative spellings for the 'air' sound. I have set a spelling 2Dos on Purple Mash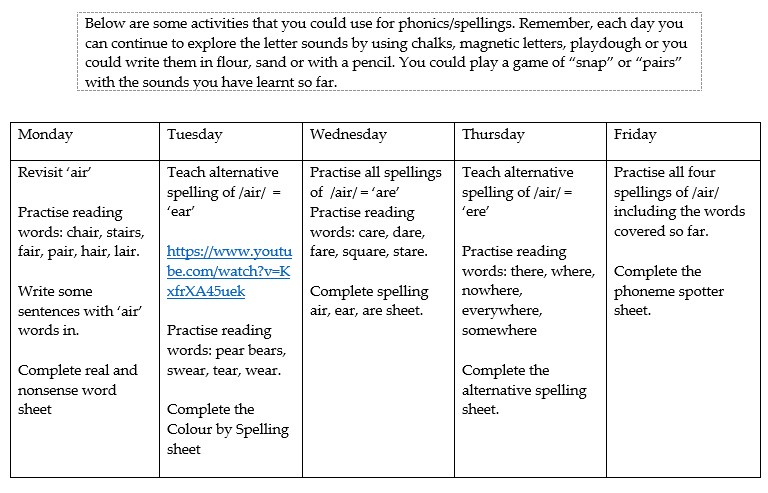 Writing
This week please feel free to complete more activities from the Talk for Writing pack about Bob the Bubble. You could:
Read the story and then talk about it and draw a story map.
Retell the story using time connectives (First, Then, Next, After that, Finally).
Make some puppets and act out the story.
Write a frog fact file.
Look at the colour poem and create your own poem.
Write a new adventure for Bob the Bubble.
Maths:
This week we are reviewing our learning over the last term and I have included some quizzes for you to try on time, fractions, multiplication and division, money and place value to 100. If you would like any help or advice on a specific question, please do not hesitate to contact us via the class email address.
Wider Curriculum.
Pick activities of your choice from the Wider Curriculum Matrix. This is the final Wider Curriculum Matrix of the school year. If you are looking for extra activities over the summer holidays, why not revisit some of the previous Home Learning Matrices and pick out activities that you missed. Alternatively, you can check out the Summer Challenge activities that will be posted onto the school website from July 22nd.