2d. Week Eleven Monday 22nd June
Home Learning Plans
Lilac Class
Week Beginning: Monday 22nd June
Reading:
Carry on with your daily independent reading.
If you want to enter the writing competition about your experience of Lockdown remember you need to submit your entry by Friday 17th July
Our new whole class reading text is Shackleton's Journey by William Grill. This is a true story about an expedition crossing Antarctica from one pole to the other. Read pages 7-12 of and answer the comprehension questions. I have also recorded me reading the pages to you so you can follow the text Learning Video: Reading pages 7-12 from Shackleton's Journey.

Re-read the text again and occasionally stop and ask your child what they think the meaning of a tricky word could be, looking at the context of the sentence. As with Street Child, most of the questions are open ended and there may be several answers to the questions. The purpose of the exercise is to develop reading comprehension skills and to discuss the text – that is why I have not given you an answer sheet.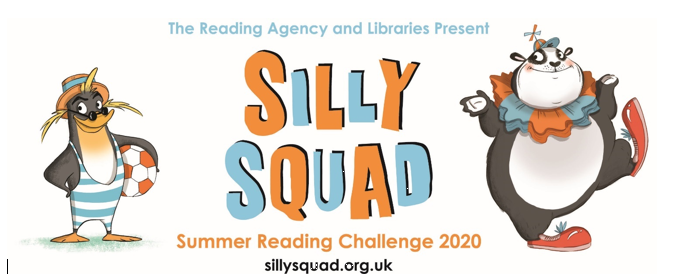 If you have not so, please sign up for this year's Summer Reading Challenge. It started on Friday 5th of June and runs throughout the summer holidays, finishing at the end of September. It is aimed at children aged 4 – 11 and is completely free! The challenge features games, quizzes and downloadable activities to incentivise and encourage children and their families to take part in reading related activities at home. Children can choose their own reading goals, create book reviews, play games and collect virtual rewards. Parents and guardians can register their children online at www.sillysquad.org.uk
Visit the Oxford Owl website. https://www.oxfordowl.co.uk/ Click on the My Class Login section

Use the following details to log in to the newly created Lilac Class section.
Username: lilac101
Password: pupil
Click on the 'My Bookshelf' section and select reading books that are right for you. Use the 'Age Groups' section to help narrow down the search.
When completing guided or supported reading of an age appropriate text, focus on analytical questioning. Use the analytical section of this questioning tool to generate questions that challenge your child to analyse what has happened in the story.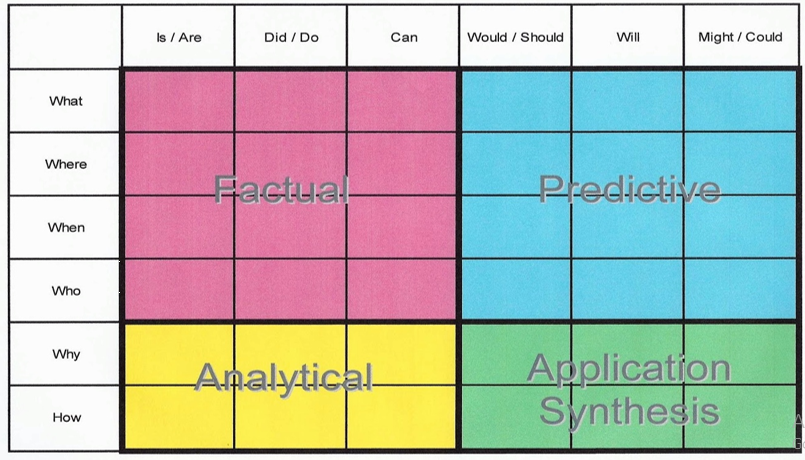 For example:
-Why did they do that?
-How can you tell that…?
Spelling, Punctuation and Grammar:
On Purple Mash I have set the following '2Dos': Anna and the Trampoline – indicating degrees of possibility using modal verbs; Dan's Screen – indicating degrees of possibility using adverbs; Box the Verb – verb tenses including the past, present and future tense; The Dog and the Ball – use of the present perfect form of verbs instead of the simple past.
This week there is going to be a big push on tenses. We started tense work just before Lockdown. For revision, complete the Classroom Secrets worksheets with answers entitled Past or Present (Varied Fluency and Application and Reasoning worksheets) and Present Perfect Form (Varied Fluency and Application and Reasoning). Only work on the Application and Reasoning sheets if you feel you have a good understanding of the Varied Fluency.
Writing:
Just in case you need one, I have again attached a book review worksheet for you to use. It might be about a book you have read from the Oxford Owl selection or one that you have recently finished
LO: To plan a non-chronological report using sub-headings. I would like you to plan a non-chronological report about Henderson Island in the South Pacific Ocean. To recap, a non-chronological report is a non-fiction text which gives information on a particular subject without referring to the order in which things happen. The first thing I would like you to do is watch the Newsround Video about Henderson Island https://www.bbc.co.uk/newsround/39921749.
Please take notes and watch the video at least twice. Pause it the second time and talk to your grown up about the information. I have also attached my own notes for you to read, as a starting point. Using your notes, choose one of the planning sheets I have given you and fill in it using sub-headings and bullet points. There is also a guidance sheet attached.
Maths: This week we are learning about thousandths as decimals, rounding decimals and learning how to understand percentages.
Watch my learning videos - LO: To know thousandths as decimals; To round decimals; To explore the connection between percentages, fractions and decimals



I have given you Classroom Secrets worksheets with answers about Thousandths as Decimals, Rounding of Decimals and Understanding Percentages. There is also an Ultimate Equivalent Fractions, Decimals and Percentages Challenge. All with answers. Write your calculations in your exercise book. If you feel very confident I have added Reasoning and Problem Solving Sheets entitled Understand Thousandths and Rounding Decimals. Cover up the answers until you have completed the tasks!
Complete you new Maths with Parents activity I have set you that is an introduction to percentages. Class code is 48372.
Number Fluency and Revision: I have set you a MyMaths Activity 'Faction and Decimal Equivalence'. I have also set on Purple Mash as a '2DO' an activity called 'Dividers' – Target each number with the correct divider. Choose your own level!
Wider Curriculum: Pick activities from the Wider Curriculum Learning Matrix.
I have also attached my regular Homework sheet that your child would normally receive every Thursday.
PLEASE SEND ME ANY WORK YOU WOULD LIKE ME TO SEE OR YOU WOULD LIKE PUT ON OUR CLASS BLOG.