1a. Week Two Monday 30th March
Home Learning Plans
Beech Class
Week Beginning: Monday 30th March
Reading:
Join in with Mr M as he reads the next chapter from our current class story, 'George's Marvellous Medicine.' Stop the video playing when instructed and answer the comprehension questions.

Visit the following site https://connect.collins.co.uk/school/Portal.aspx
Click on the Teacher portal and enter
Username parents@harpercollins.co.uk
Password Parents20!
And click Login
Explore the different book banks and choose books which are right for you. The pink book bands are the most simple and the lime the most complex. If you want to study a book in more detail, click on the resources section for detailed notes on how to do so.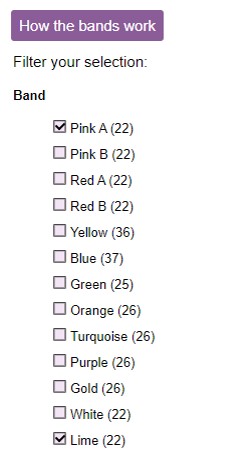 Log on to Purple Mash and complete the 'Stories 2 Tell' 2Do which has been allocated to your child.
Visit the website that stores all the past Year 2 SATs papers: https://www.satspapers.org.uk Click on KS1 Year 2 SATs papers and scroll down to find the 2019 English Reading Paper. Complete the 'What is a Cowboy?' comprehension activity. If you find this very challenging, work through it with the support of an adult.
When completing guided or supported reading of an age appropriate text, focus on predictive questioning. Use the predictive section of this questioning tool to generate questions that challenge your child to consider what may happen next in the story.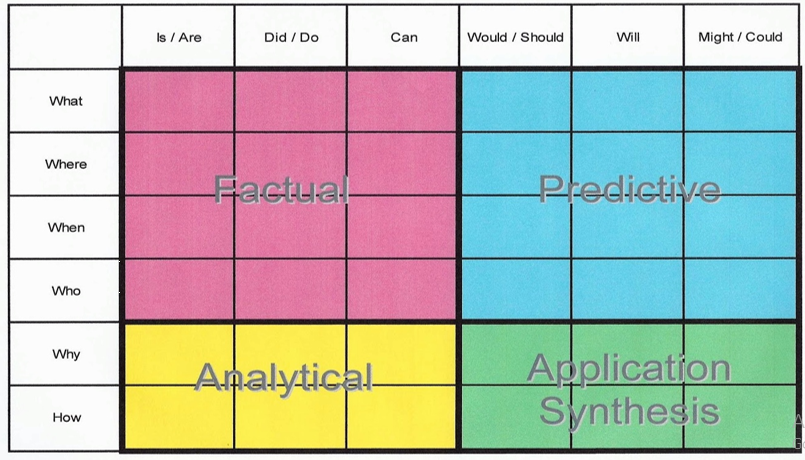 For example:
-What might happen next?
-Who could come with them?
-Where should they go?
Spelling
Log on to Purple Mash and complete the spelling '2Dos' which have been selected for you.
Writing:
Last week you wrote two separate thankyou letters. This week, we want you to pick the letter that you think is best and work with an adult to mark it using pink and green pens. Please watch the video of Mr M marking his own work to see what this process might look like.

Once you have identified possible areas for improvement, please redraft your letter making the relevant improvements.
If you finish redrafting your letter, and have typed it up, why not email it to the class email address beech@st-barnabas.kent.sch.uk so your teachers can read it.
Once you have finished your letter, please turn your attention to some poetry. We would like you to explore the Michael Rosen website and watch him perform some of his poems on his Youtube channel https://www.youtube.com/MichaelRosenOfficial
Next we want you to focus your attention onto one specific poem- The Michael Rosen Rap https://www.youtube.com/watch?v=RCkM-IJew3Q Watch him perform the poem several times.
Once you have familiarised yourself with this poem, have a go at writing a poem in this style about yourself. If you would like to see what this might look like, Mr M has created his own version of the poem. Think carefully about how you want to set out the poem and how you use punctuation.
If you are feeling really brave, why not try performing and even recording your performance like Mr M has done. You could even email your performance to the class email address beech@st-barnabas.kent.sch.uk for your teachers to enjoy.
Maths: This week we are learning about Time.
Complete the 'Time to the Nearest 5 Minutes' Maths with Parents Activities- class code 233033
Log on to MyMaths- https://www.mymaths.co.uk/ Complete the following MyMaths activities

Play the 'Time Loop Card' game. Share out the cards with as many people as possible in your house. Anyone can start the game. Read out the 'I have…' statement, followed by the 'Who has…' clock-face. The player who has the matching 'I have…' statement can then read it out and the game continues from there. This game can be played as many times as you want by simply shuffling and redistributing the cards.
Once you feel really fluent at telling the time on an analogue clock, try the 'Problem Solving and Reasoning' activity.
If you have lots of time of your hands (no pun intended), try the 'Time Jigsaw' activity. Just a heads up, this takes a long time and is a bit fiddly- but it is perfect if you have time to spare.
Number Fluency
Log on to Purple Mash and complete the 5 times tables '2Dos' which have been selected for you.
Log on to Times Tables Rockstars and start practising your multiplication and division facts for the 1 and 5 times tables.
Complete the 'Number Bonds that Equal 20' Maths with Parents Activities- class code 233033
Wider Curriculum
Pick activities of your choice from the Wider Curriculum Home Learning Matrix.