Thursday 7th January 2021
Your learning for Thursday 7th January 2021
Good morning Chestnut Class!
Your work for the day is as follows:
Reading for 30 minutes. You can do this in shorter chunks if you wish. Please note down what you have read in your yellow reading record.
Spelling – There is a sheet attached to help you practise the 'gu' words from Tuesday, plus any others you found.
Whole class reading – I have attached some answers to the questions you completed yesterday. They are a guide to help you mark your work and your answers may not be exactly the same!
English – Goblinology booklet. Please can you carry out the work relating to Grass Goblins. This begins half way down page 6 and continues onto page 7. The aim is for you to link the 4 facts by writing them in a more interesting way and creating a paragraph. There is a bank of sentence starters, generalised words and joining words to help you write your paragraph.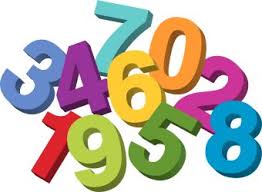 Maths – please watch the White Rose teaching video on https://vimeo.com/468144086
This is an introduction to kilometres.You can then complete the corresponding sheet and afterwards mark it using the attached answer sheet.
Please spend some time practising your times tables using Purple Mash.You can use the speed test and try to challenge yourself to include tables from 1-12. Your log on details are in the front of your homework book, which you took home at Christmas.If you do not have your log on, please email me at chestnut@st-barnabas.kent.sch.uk and I can provide them for you.I have also set an activity on MyMaths.
Science -we are beginning a unit on 'states of matter'.Please follow this link to the Oak Academy unit on states of matter for Year 4.It should take you to the first lesson which contains a teaching video and follow up activities.
https://classroom.thenational.academy/lessons/what-are-the-properties-of-solids-liquids-and-gases-6gv30d