A Traditional Vietnamese Landscape
Juno, we think that this piece of art inspired by traditional Vietnamese landscape painting is wonderful. We especially love the way you have included a person wearing an Ao Dai and Non La.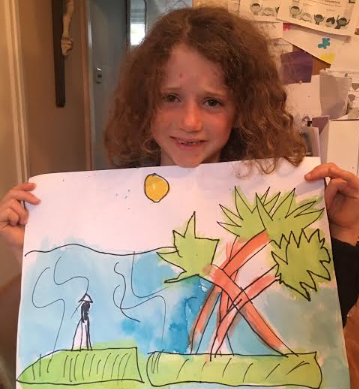 If you are inspired to create some art inspired by Vietnam, check out the Wider Curriculum Activity Matrix in the Week 8 plans. Just follow this link.