Magic Box Writing
Alana used the Week 8 plans and resources to create two beautiful pieces of writing.
Here is her Magic Box Poem.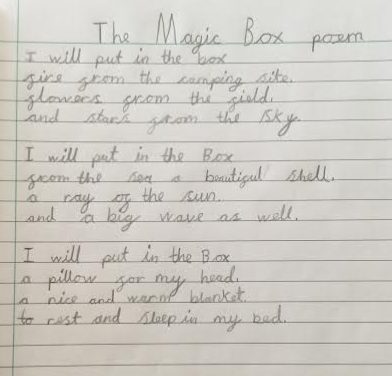 Here is her Magic Box Story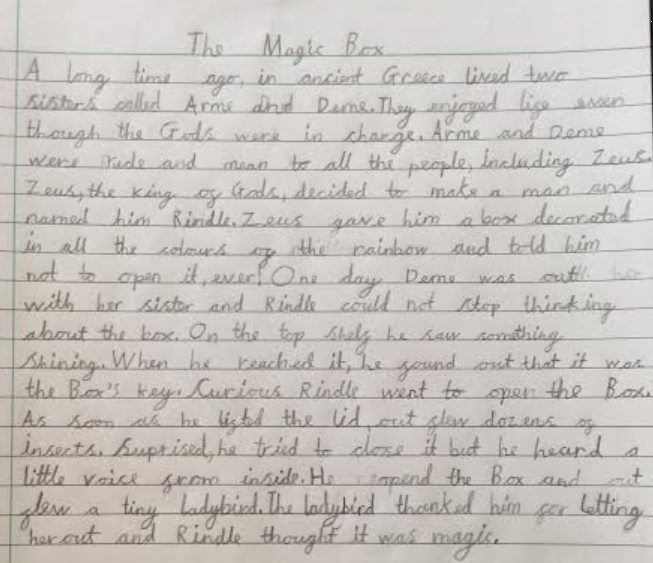 If you are inspired by Alana's work, you can find everything you need to complete this activity by following this link.
If you produce a piece of work that you are proud of, please send it to us via the class email address so we can give you some feedback and maybe even post in on the blog.